Found In:
Programs >
1896-97 Season >
Subscription Season
1896 Dec 06 / Subscription Season / Damrosch
ID:

10566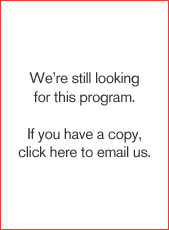 Notes
Saint-Saens: concerto number not specified in program, but movement listed as "Presto" -- therefore assumed to be Concerto No. 2.
Haydn: "During which the members of the New York Symphony Orchestra with their Conductor will bid farewell to the audience."
Project Funder:
Collection Guarantor: