Found In:
Programs >
1922-23 Season >
Subscription Season
1922 Dec 23 / Subscription Season / Damrosch
ID:

10315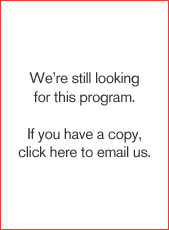 Notes
Brooklyn Institute of Arts and Sciences - Department of Music
Third in a Series of Six Saturday Afternoon Concerts

Christmas Program

The four songs following Gretchaninoff: unclear if these are movement names from the Gretchaninoff work or separate pieces by an unknown composer. For chorus and piano (see program, Dec. 30th, 1922 for confirmation - at that concert, they seem to be movements, although on this program they are listed as separate works)

The Symphony Society Bulletin was a newsletter produced in advance of the New York Symphony concerts. It is not known at this time if what was programmed actually happened. There is no known complete set of New York Symphony programs so all performance information is compiled from a variety of sources.
Project Funder:
Collection Guarantor: