Found In:
Programs >
1900-01 Season >
Tour
1901 Jun 10 / Tour / Damrosch
ID:

9880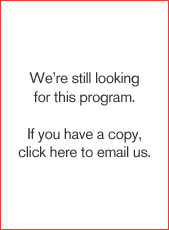 Notes
Soloists not listed.

Bach's "Air" is listed as "Air on the G String." Whether they performed the "G String" version with violin and piano in C Major, or the original movement from the Suite in D Major is not known.
Project Funder:
Collection Guarantor: