Found In:
Programs >
1914-15 Season >
Subscription Season
1915 Mar 09 / Subscription Season / Damrosch
ID:

10425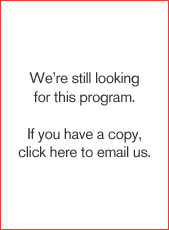 Notes
The Fourth in a Series of Five Master Composer Concerts
Beethoven Programme

Prometheus: listed in program as "Adagio from the Ballet"
Handwritten note on Mar. 16th program states that the Trio for two oboes and english horn was also performed, but it is not mentioned in reviews, the printed program, or the red binder, and so it has not been included here.

The Symphony Society Bulletin was a newsletter produced in advance of the New York Symphony concerts. It is not known at this time if what was programmed actually happened. There is no known complete set of New York Symphony programs so all performance information is compiled from a variety of sources.
Project Funder:
Collection Guarantor: