Found In:
Programs >
1897-98 Season >
Special
1898 May 03 / Special / Unknown
ID:

10557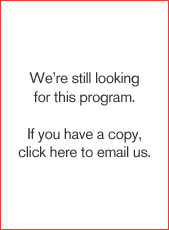 Notes
Annual Orchestral Concert given by Paolo Gallico and his Pupils, assisted by Mr. William Xanten, tenor, and the New York Symphony Orchestra.

William Xanten: Pupil of Prof. J. M. Scherhey. Last appearance before departure for European engagement. Bremen Stadt Theater.
Project Funder:
Collection Guarantor: