Found In:
Programs >
1893-94 Season >
Subscription Season
1893 Nov 19 / Subscription Season / Damrosch
ID:

9741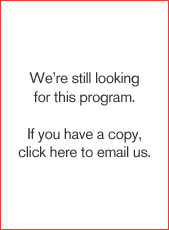 Works
Gounod / Romeo and Juliet

"Ah! lêve-toi soleil," Romeo (Cavatina)
"Je veux vivre dans le rêve" (Juliet's Waltz), Juliet (Arietta)
Duet (Romeo + Juliet): [duet unspecified]
Juliet's Slumber Music... (Orchestra)

Intermission
Notes
PROGRAMME.
In Memory of Charles Gounod and Peter Ilitsch Tschaikowsky.

Project Funder:
Collection Guarantor: