Listening Through Time
featuring Philip Smith (Trumpet)
This episode of Listening Through Time features the New York Philharmonic's former Principal Trumpet Philip Smith in conversation with the Orchestra's Archivist / Historian Barbara Haws. They consider how trumpet performance practices, instruments, and interpretations have changed ... or remained the same over the decades. Works discussed are the entrance of Mahler's Symphony No. 5, Richard Strauss's Ein Heldenleben, Musorgsky's Pictures at an Exhibition, Stravinsky's The Rite of Spring, Wagner's Overture to The Flying Dutchman, Scriabin's Poem of Ecstasy, and the post horn solo from the Mahler's Symphony No. 3. Philharmonic trumpet players discussed are William Vacchiano, Harry Glantz, Max Schlossberg, and John Ware.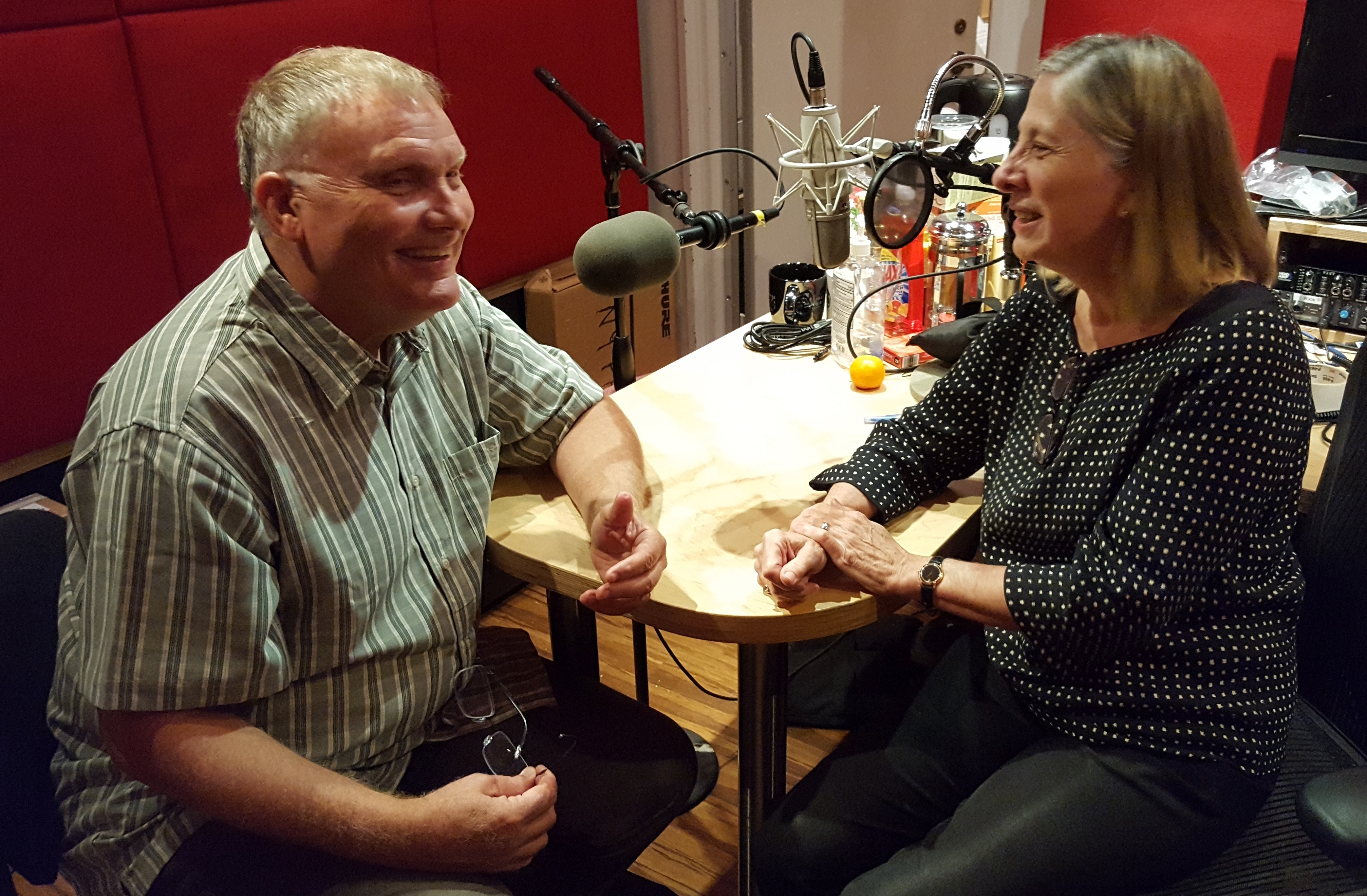 Philip Smith and Barbara Haws, deep in discussion
Recorded July 14, 2017. Conceived by Barbara Haws. Inspired by Sony Classical's New York Philharmonic 175th Anniversary box set with recordings from 1917 to 1995. Recorded by Lawrence Rock, assisted by Ian Good. Edited by Charles Van Tassel. © 2017 New York Philharmonic
The Singing Trumpet of Philip Smith
Phil Smith first learned how to play cornet from his father, cornet virtuoso Derek Smith. The younger Smith continued to record and tour with his father's Salvation Army New York Staff Band through his early college years. Only at The Juilliard School would Smith begin to study the symphonic trumpet repertoire that would lead him to the Philharmonic. To this day, Smith's tone retains the celebrated vocal quality that he had first developed by listening to his father play in the Salvation Army's brass band.
Smith studied at Juilliard from 1970 to 1975 under Edward Treutel and former Philharmonic Principal Trumpet William Vacchiano. Following a productive three years in the Chicago Symphony Orchestra as Fourth Trumpet under his mentor, Principal Trumpet Bud Herseth, Smith returned to New York in 1978 to join the New York Philharmonic. He served as Co-Principal for ten years, sharing the title with John Ware, and then became Principal Trumpet, The Paula Levin Chair, in 1988. He retired from the Philharmonic in 2014.
In addition to his New York Philharmonic duties, Philip Smith performed frequently with brass band groups around the world. Not least among his commitments were his Gospel ensemble, Resounding Praise, and his collaborations with his wife, vocalist Sheila Smith. Upon his retirement from the Philharmonic in 2014, Smith joined the faculty at the University of Georgia's Hugh Hodgson School of Music as the William F. and Pamela P. Prokasy Professor in the Arts.
As Smith himself has said: "If I think about my dad, what I heard from him in his playing, from his teaching and what continued with Ed Treutel, his bel canto teaching style, and what I heard in Herseth, what's always impressed me coming out of my experience as a Christian is the one simple thing that I would say to any young kid: 'Sing, sing!' Let song be the guide, because all the technical things will be fixed if it all comes out sounding songful, if it's sounding beautiful."
New York Philharmonic Trumpet Sections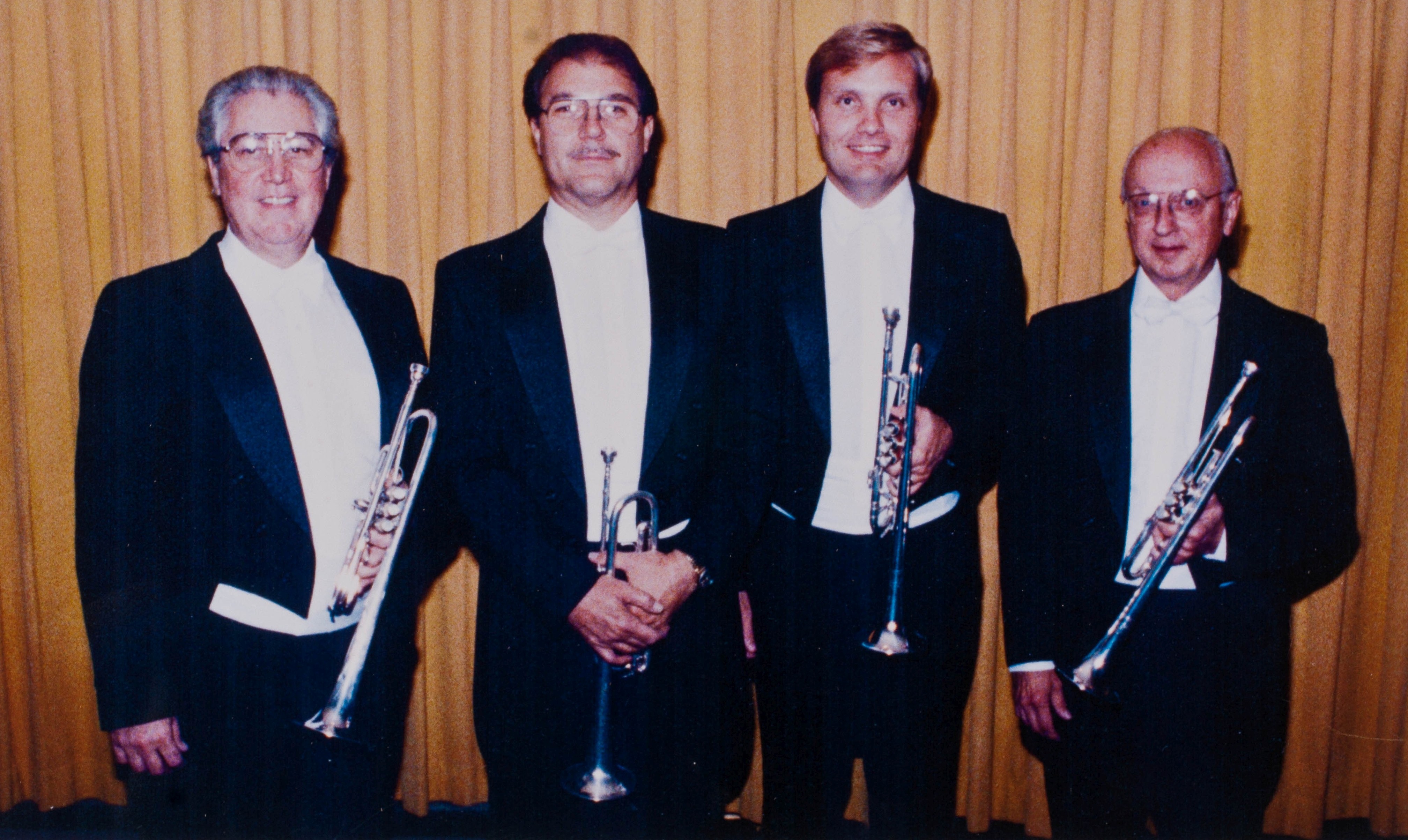 New York Philharmonic trumpet section, circa 1980, from left to right: Carmine Fornarotto (1962–93), Vincent Penzarella (1977–2005), Philip Smith (1978–2014), John Ware (1948–88)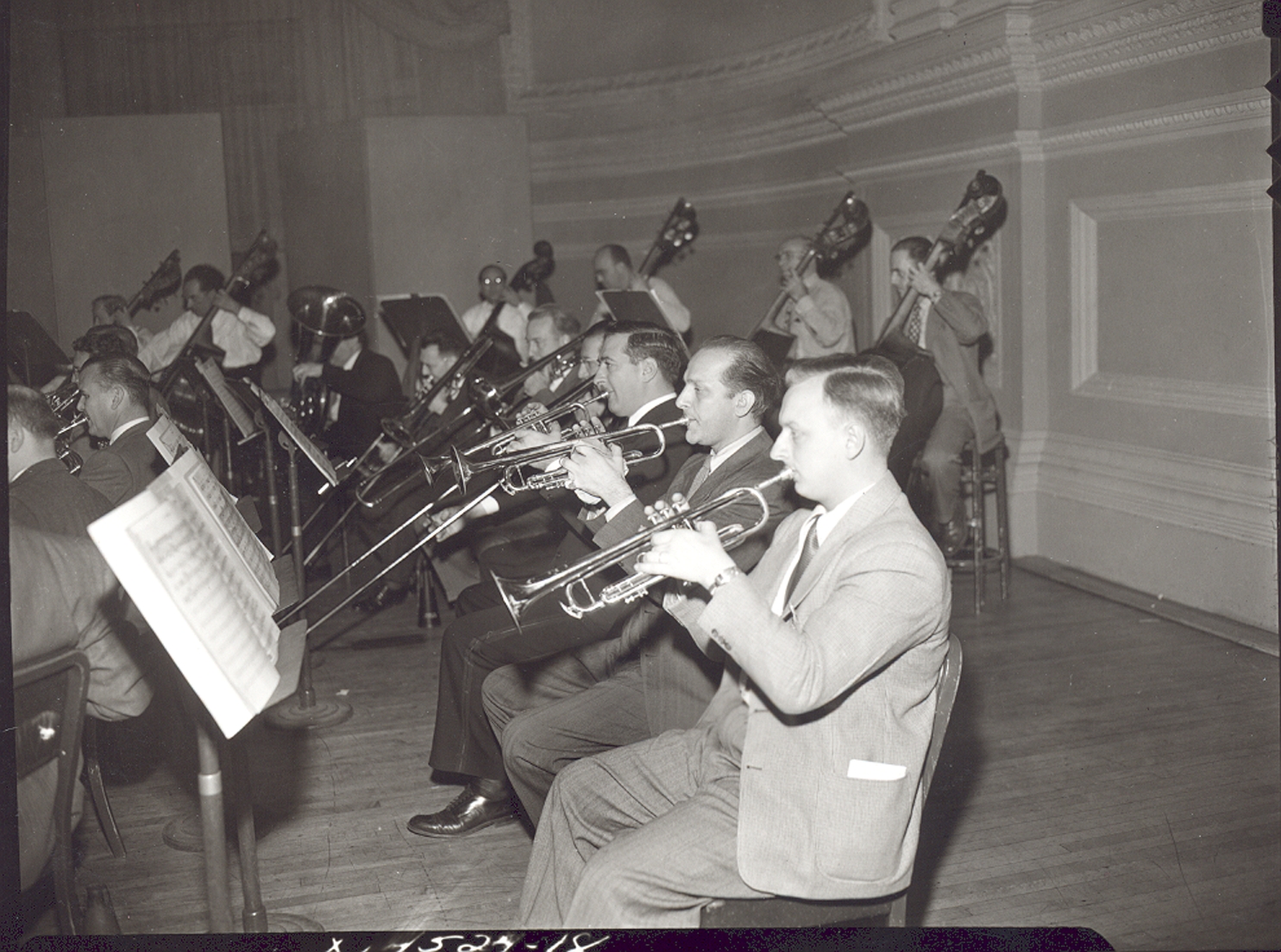 New York Philharmonic trumpet section, circa 1950, from inside to outside: William Vacchiano (1935–73), Nathan Prager (1929–63), John Ware (1948–88)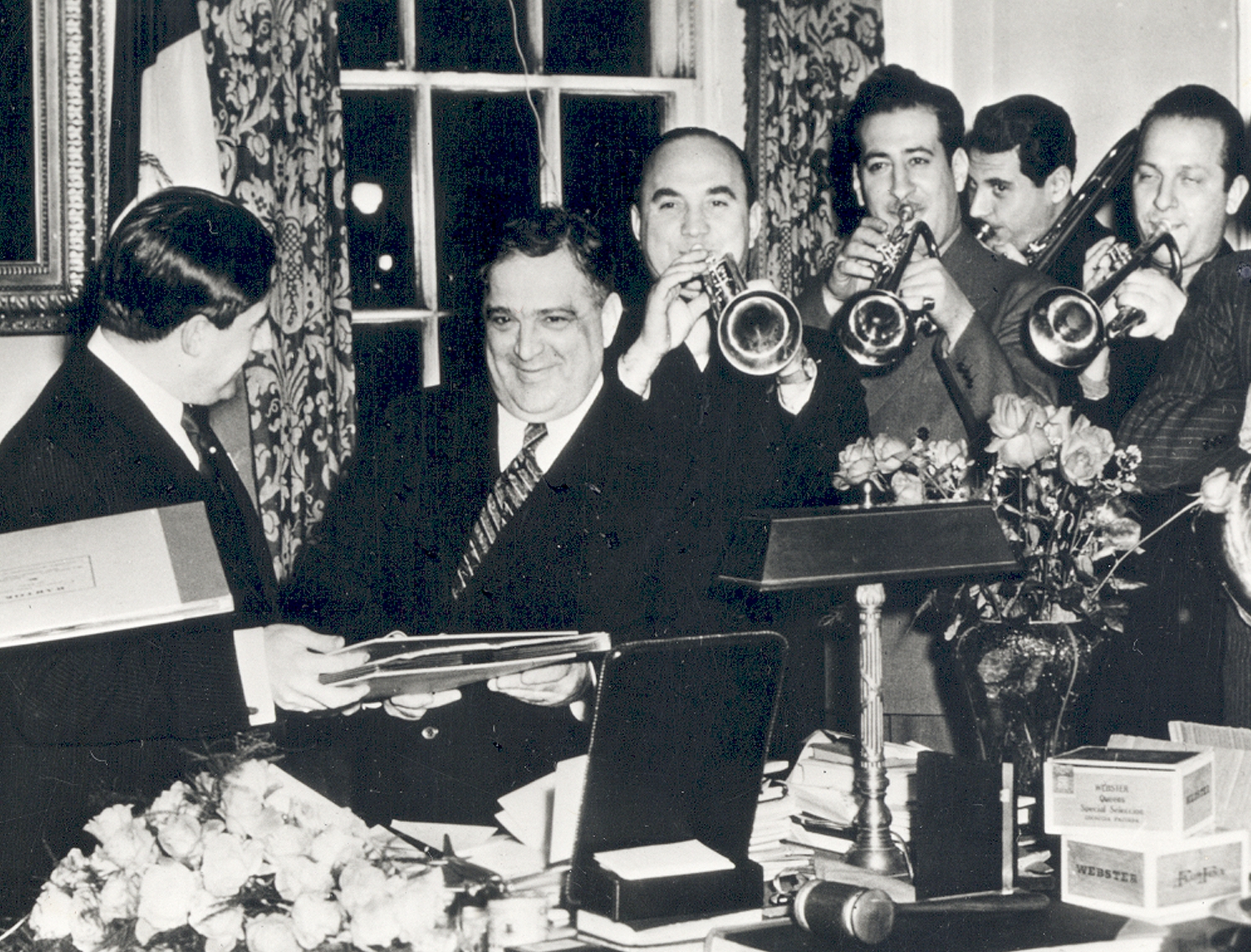 New York Philharmonic Music Director John Barbirolli with Mayor Fiorello LaGuardia being serenaded by the brass, circa 1938. Trumpet section, from left to right: Harry Glantz (1923–42), William Vacchiano (1935–73), Nathan Prager (1929–63)

New York Philharmonic trumpet section, 1930, from right to left: Harry Glantz (1923–42), Nathan Prager (1929–63), Leonard Konevksy (1928–30), Max Schlossberg (1911–28), Solby Klass (1929–35)
Return to Listening Through Time home.