Carl Nielsen in the Digital Archives: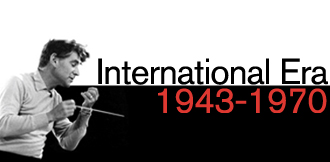 Cue the Horns!
The New York Philharmonic has been one of the few orchestras to champion the works of Danish composer Carl Nielsen, a legacy currently being expanded upon by Alan Gilbert. The Overture to Maskarade contains all of the surprise and "constant unpredictability" that Bernstein observed in Nielsen's works. Check out the changes to dynamics made by Kostelanetz in 1970, as well as the other Nielsen scores we have in our digital collection.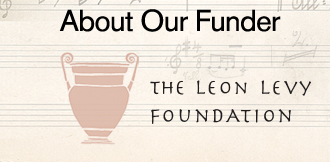 A Philharmonic First
The Orchestra first performed the Overture to Maskarade in 1962 alongside his Symphony No. 5, a pairing that was repeated in October of 2014. In the program notes, Edward Downes discusses how the symphony's themes develop out of horn call figures. Also on the program was Brahms' first piano concerto, performed by Glenn Gould.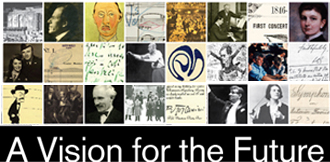 "Living Music"
During the intermission feature of the 1962 radio broadcast, the Philharmonic announcer James Fassett read from Nielsen's essay about his hometown in Denmark. "The bells ring and the cocks crow in Funen dialect, and a joyous symphony issues from all the birds' nests every time the mother bird feeds her young." Read the full transcript in the Fassett papers.

This project is funded in part by Save America's Treasures through a partnership between the National Endowment for the Arts and the National Parks Service, Department of the Interior.