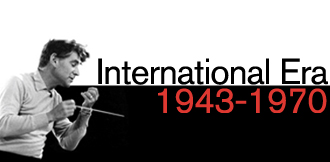 From the New World: the First Groundbreaking Premiere
Prior to the first performance of Dvořák's new symphony in 1893, the Philharmonic had given the World Premiere of only seven works over its 50 year history. The symphony's outstanding and immediate success signaled something of an arrival for American orchestras and American culture. The N.Y. Evening Post proclaimed it "the greatest symphonic work ever composed in this country."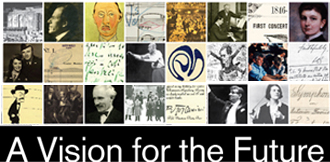 An Honor Conferred
Given the brilliantly successful premiere of Dvořák's New World Symphony, the Philharmonic musicians voted to elect Dvořák an Honorary Member of the Philharmonic Society, a rare honor that had been bestowed on only a few, including Richard Wagner and Felix Mendelssohn. Dvořák accepted with pleasure, and the certificate still hangs in Dvořák's summer home in Vysoka, Czech Republic.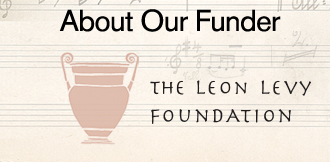 New World in Progress: Philharmonic Manuscript Parts
Dvořák's manuscript score was delivered to the Philharmonic's librarian less than four weeks before the first performance. These hand-copied parts, used by the Orchestra for the next 40 years, reflect conductor Anton Seidl's interpretation with the composer in attendance. At the early rehearsals, Dvořák and Seidl added notes, changed tempi, and tweaked dynamics; the musicians recorded the changes in their parts.

This project is funded in part by Save America's Treasures through a partnership between the National Endowment for the Arts and the National Parks Service, Department of the Interior.