New Release:
520,000 Pages of Parts Marked by Philharmonic Musicians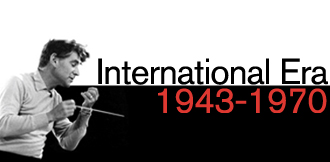 Stravinsky Rite of Spring: Bassoon
Breath marks, bowings, fingerings, and counting aids can be seen throughout Leonard Bernstein's complete set of parts to Stravinsky's Rite of Spring, a work he performed 25 times with the New York Philharmonic beginning in February, 1951. Also see Slonimsky's re-barring scheme used by Bernstein and adapted in the related score.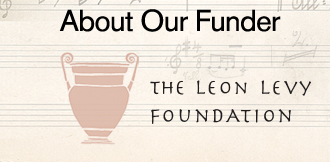 Hovhaness' Whale Music: Violin 1
Inspired by a tape of whale song made off the coast of Bermuda in 1969, and having just learned of the widespread illegal killing of endangered humpbacks, conductor Andre Kostelanetz convinced Hovhaness to agree to a commission featuring the whales. The result — And God Created Whales — was premiered by Kostelanetz and the Philharmonic at a Promenades concert in 1970.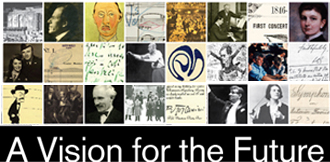 Schumann Symphony No. 2: Viola
The New York Philharmonic's oldest set of parts for Schumann's Symphony No. 2 is an assortment of F. Whistling, Breitkopf & Härtel, and handwritten parts copied out by the librarians themselves. It was used as early as 1854, continued at least through the 1930s and probably up until the next parts set was purchased in 1962. The many layers of musicians' markings include notes from Toscanini and timings for performances by the likes of Gustav Mahler and Josef Stransky, as seen in this viola part.

This project is funded in part by Save America's Treasures through a partnership between the National Endowment for the Arts and the National Parks Service, Department of the Interior.