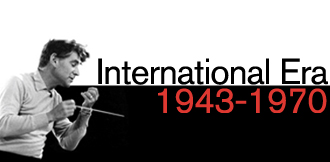 The First Step
When a group of musicians decide to start up a Philharmonic, what's the first thing they do? Writing a constitution was probably not the answer that came to mind. But in April 1842, before a group of local New York musicians played their first formal concert, they created the document that would serve as the governing bedrock for the orchestra that is still performing today. Read the Constitution.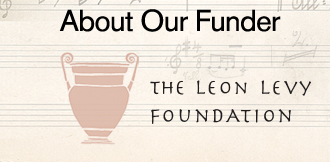 Who was Listening?
It's not surprising to us today that the early musicians documented what was played by whom and where. However these avid musician/record keepers also kept track of who bought tickets. Clement Clarke Moore the author of "Twas the Night Before Christmas" was in attendance, as well as the 29-year-old August Belmont, and the young lawyer George Templeton Strong (pictured above), whose diaries are kept in the New-York Historical Society. Check out the list of first-season subscribers.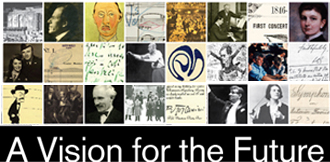 It's the Beethoven Fifth, of course
It seems only natural that the nascent Philharmonic would perform Beethoven's Symphony No. 5 as the first work on its first concert. However, it was only the second time that the work had been performed in the United States. G.T. Strong wrote that the work was "splendidly played...by an orchestra of over sixty, most perfectly drilled." According to the first season library catalog, the first edition score used at the concert was a gift of William Boocock.

This project is funded in part by Save America's Treasures through a partnership between the National Endowment for the Arts and the National Parks Service, Department of the Interior.