New Release:
520,000 Pages of Parts Marked by Philharmonic Musicians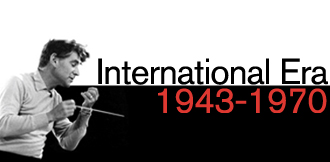 Stravinsky Rite of Spring
For the 100th anniversary of Stravinsky's Rite of Spring, look back on 92 years of performance history with Leonard Bernstein's score. Given to Lenny in 1950 by conductor Nicolas Slonimsky, the markings date back to 1921 when Slonimsky "re-barred" it to help out a struggling Serge Koussevitzky. On the title page, Bernstein wrote that Koussevitzky had given him the score and parts in 1950.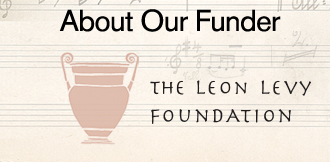 Conversations on Commissioning
While writing her landmark work titled "40 Years of Commissioning at the New York Philharmonic" Karen LeFrak conducted 22 interviews with composers, conductors, administrators, and musicians. Most were done in person, but some responded to her questions in writing. To read the responses and transcripts go to the "Conversations".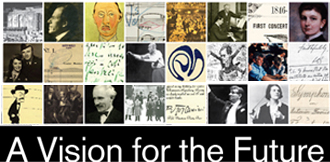 Hovhaness' Whale Music: Violin 1
Inspired by a tape of whale song made off the coast of Bermuda in 1969, and having just learned of the widespread illegal killing of endangered humpbacks, conductor Andre Kostelanetz convinced Hovhaness to agree to a commission featuring the whales. The result — And God Created Whales — was premiered by Kostelanetz and the Philharmonic at a Promenades concert in 1970.

This project is funded in part by Save America's Treasures through a partnership between the National Endowment for the Arts and the National Parks Service, Department of the Interior.