Harpist Stephanie "Steffy" Goldner (1896-1962) was the New York Philharmonic's first woman musician.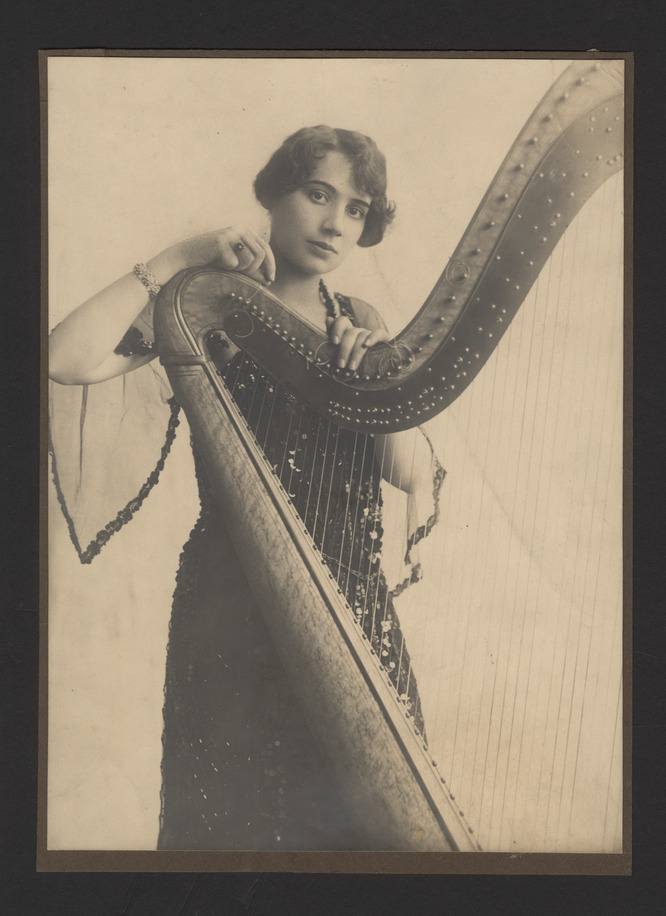 As part of Project 19, the Philharmonic's celebration of the centennial of the 19th amendment which gave American women the right to vote, the Philharmonic Archives is telling her story for the first time.
The recent discovery of Goldner's traveling harp case—salvaged by a furniture restorer—a collection of personal papers, programs, and photographs, and a serendipitous collaboration with Viennese artist Nives Widauer, culminate in a traveling multi-media installation honoring this seminal figure in the Philharmonic's history.
Goldner played in the orchestra for 10 years, 1922-32, resigning only to support the budding career of her husband, conductor Eugene Ormandy. After she left the New York Philharmonic, the Orchestra would not engage another woman for over 25 years.