Early Life (1896-1921)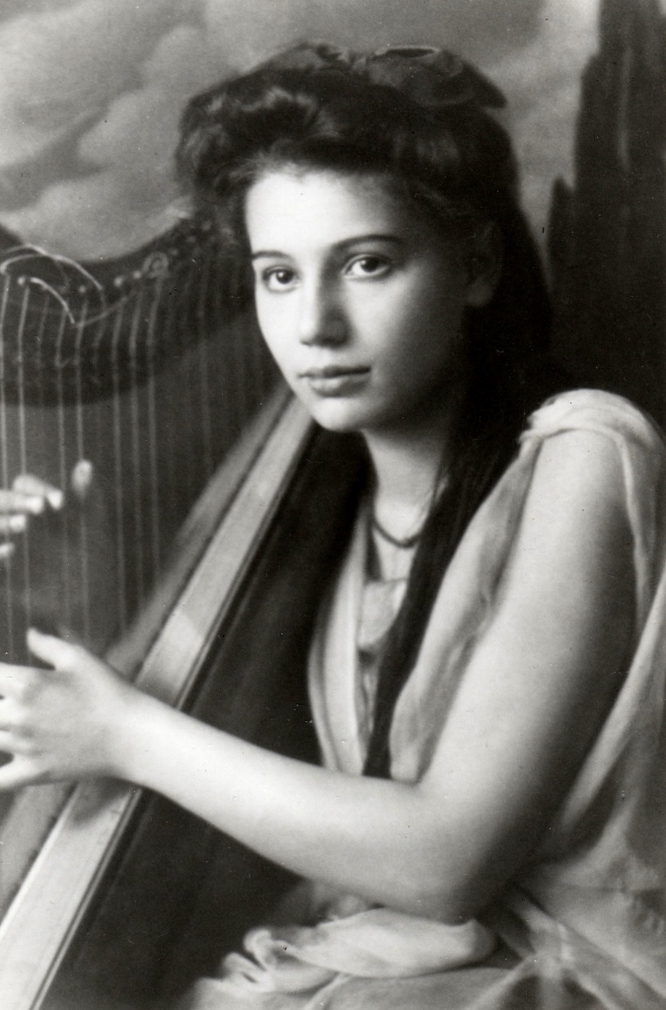 Goldner was born in 1896 into a Jewish family in Vienna, one of four siblings who all studied music (Julia, piano; Hermann, cello; Steffy, harp; Gertrude, violin). She began taking harp lessons at age eight, studying with Vicki Baum, harpist and internationally known author. Within half a year Steffy was admitted to the Vienna Academy of Music, which she attended for four years before embarking on her professional career.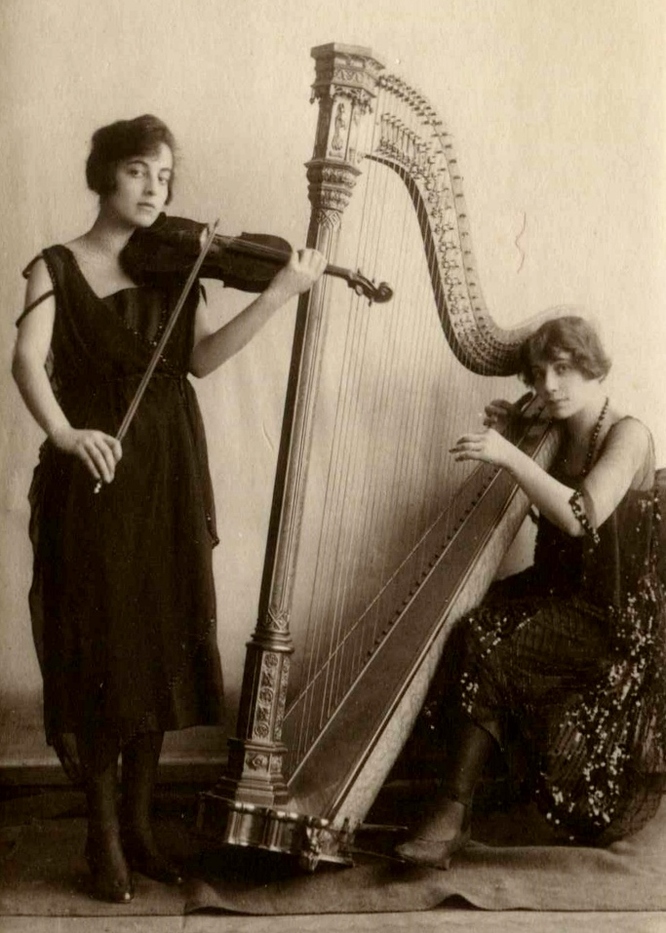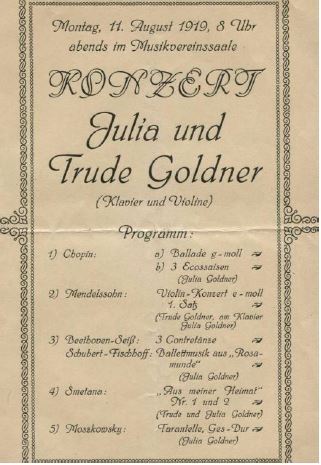 As a young woman, Goldner was in demand as a solo harpist in Vienna. By age 16, she was regularly performing chamber concerts with her sisters — pianist Julia and violinist Gertrude — giving tours around Germany and England.
While touring she was discovered by conductors Oskar Nedbal and Wilhelm Bruch of the Wiener Tonkünstler Orchester and the Philharmonisches Orchester Nürnberg (now Staatsphilharmonie Nürnberg), respectively, who praised her impeccable technique and musicality. She took letters of recommendation from both music directors with her to America.