Listening Through Time
Stanley Drucker (clarinet)
This episode of Listening Through Time features the New York Philharmonic's former Principal Clarinet Stanley Drucker in conversation with the Orchestra's Archivist / Historian Barbara Haws, considering how clarinet performance practices and interpretations have changed and remained the same over the decades.
Works discussed include Gershwin's Rhapsody in Blue, Stravinsky's Rite of Spring, Debussy's Rhapsody for Clarinet and Orchestra, Mendelssohn's A Midsummer Night's Dream, and Mahler. Clarinet players discussed are Simeon Bellison, Alexander Williams, Robert McGinnis, Henri Leroy, and Benny Goodman.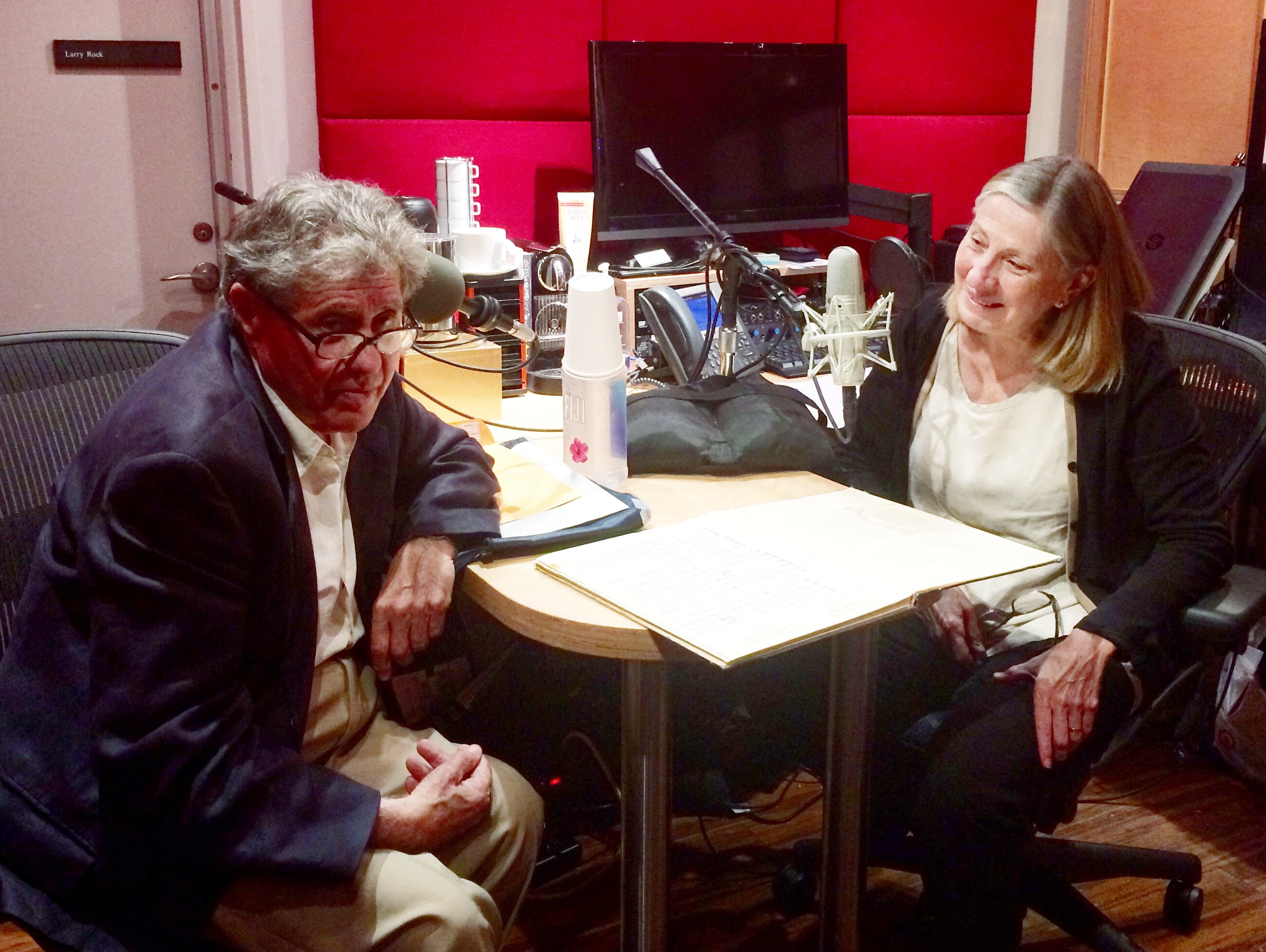 About Stanley Drucker
It is safe to say that clarinetist Stanley Drucker has achieved rare prominence for an orchestral musician. He rose rapidly from prodigy to the uppermost echelon, remaining at the top for more than six decades in New York City, one of the world's most visible cultural capitals.
Born in Brooklyn, Stanley received a clarinet for his tenth birthday and, with the support of his primary teacher, Leon Russianoff, left the High School of Music and Art to attend the Curtis Institute of Music at the age of 15. He didn't stay there long, though, winning the position of principal clarinet of the Indianapolis Symphony Orchestra at age 16. After serving as principal clarinet of the Adolf Busch Chamber Players at age 17 and the Buffalo Philharmonic at age 18, he closed the door on the peripatetic period of his career when he joined the New York Philharmonic as Assistant Principal and E-flat Clarinet in 1948. At age 19, he was the Orchestra's youngest member and was often called "junior" by his colleagues. Twelve years later he was appointed Principal Clarinet, a position he would hold for nearly half a century until his retirement in 2009.
Outside of all his Philharmonic appearances, Mr. Drucker has pursued a variety of other activities: performing with orchestras worldwide, premiering works by a wide range of composers, making recordings, collaborating with a starry list of artists that includes Beverly Sills, Yehudi Menuhin, and Dudley Moore, and even finding time to explore the northeast shores on his boat.
To recognize his 60 years of outstanding service to the Philharmonic — performing in more than 10,200 concerts and as soloist 191 times — Stanley Drucker was made an Honorary Member of the Philharmonic, an honor bestowed on fewer than 75 artists since the Orchestra's first concert in 1842.
As Mr. Drucker, himself, says: "Thanks for listening — and keep listening."
Stanley Drucker in the New York Philharmonic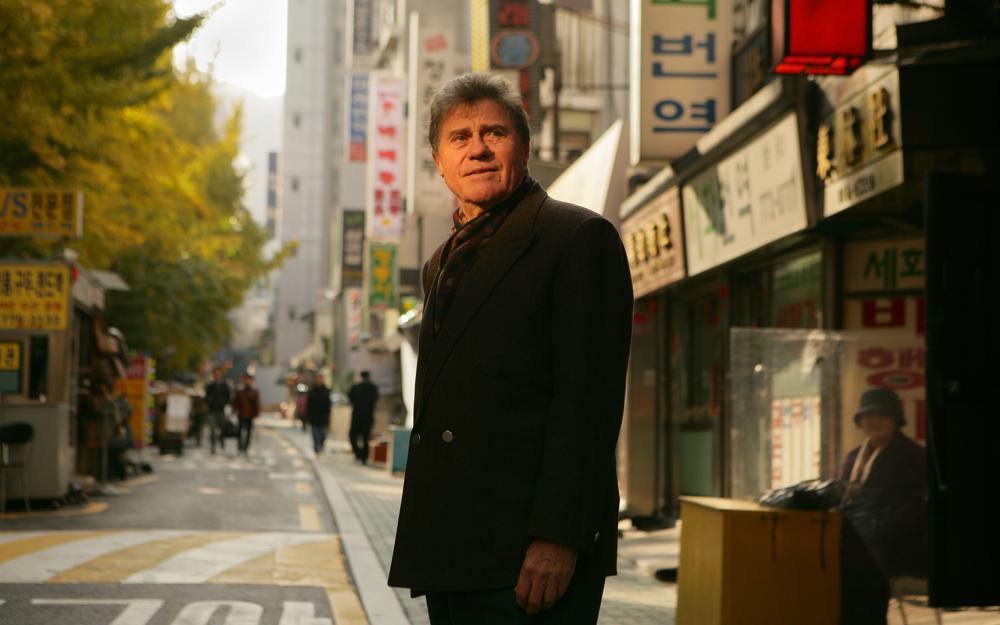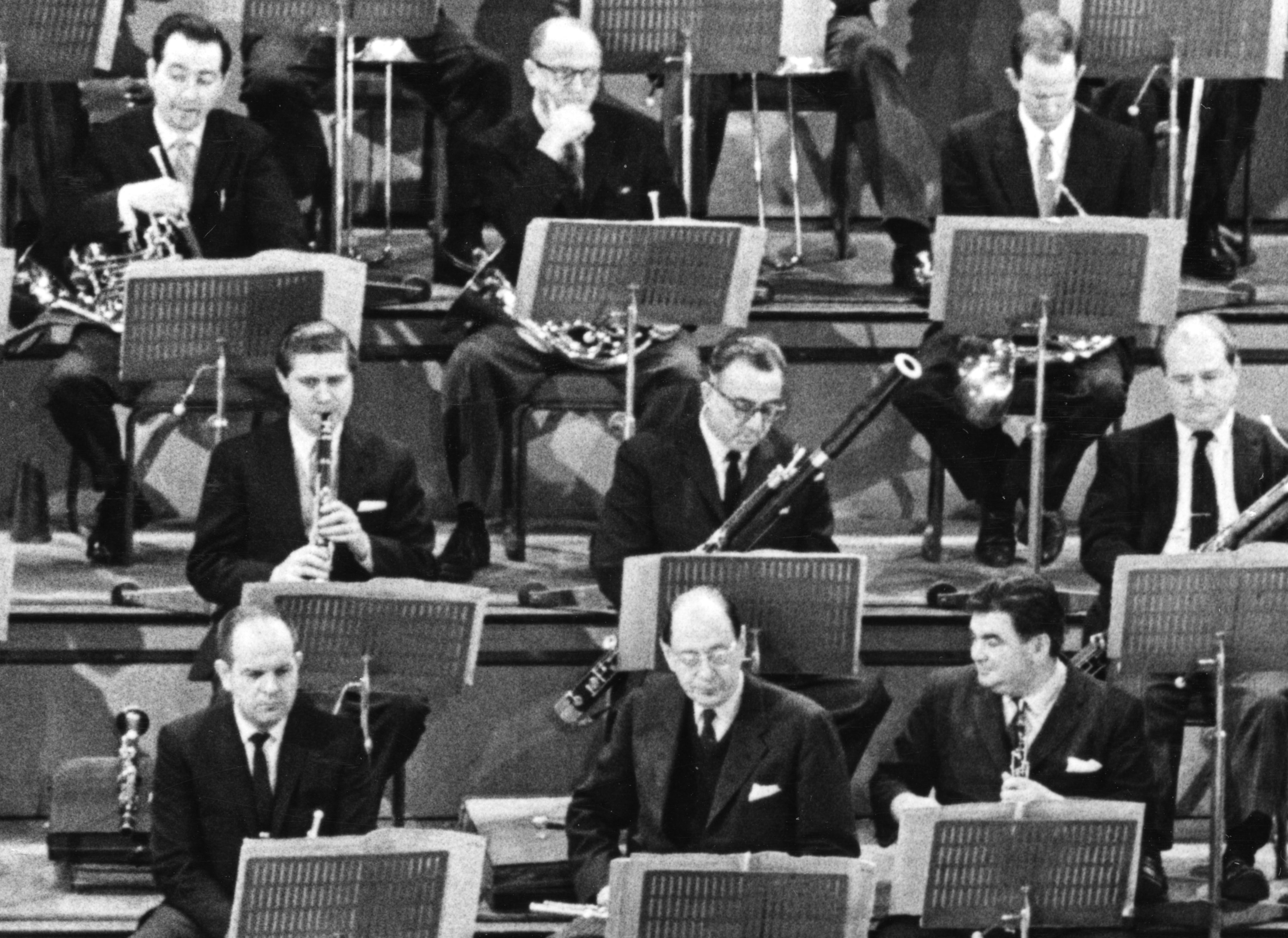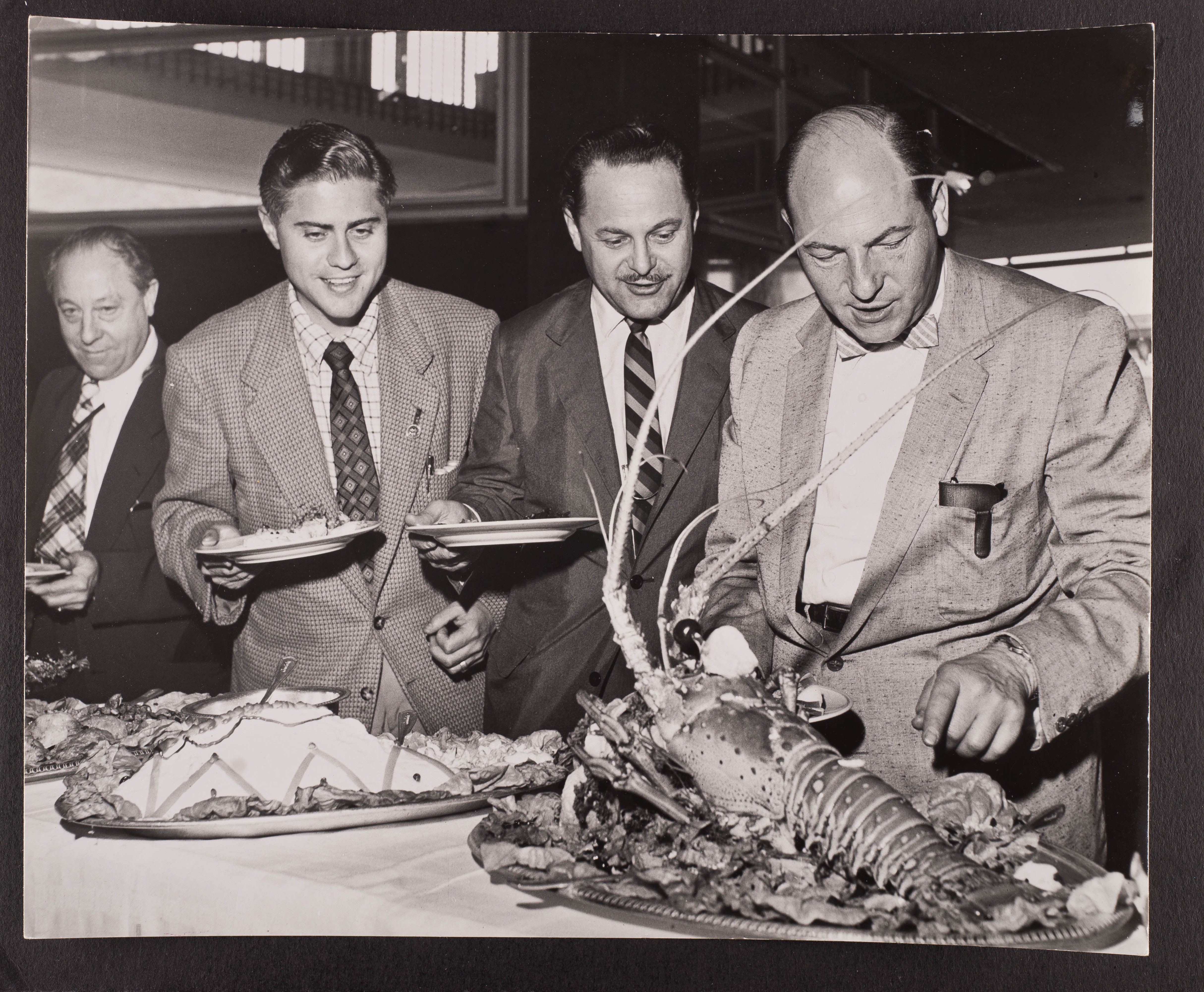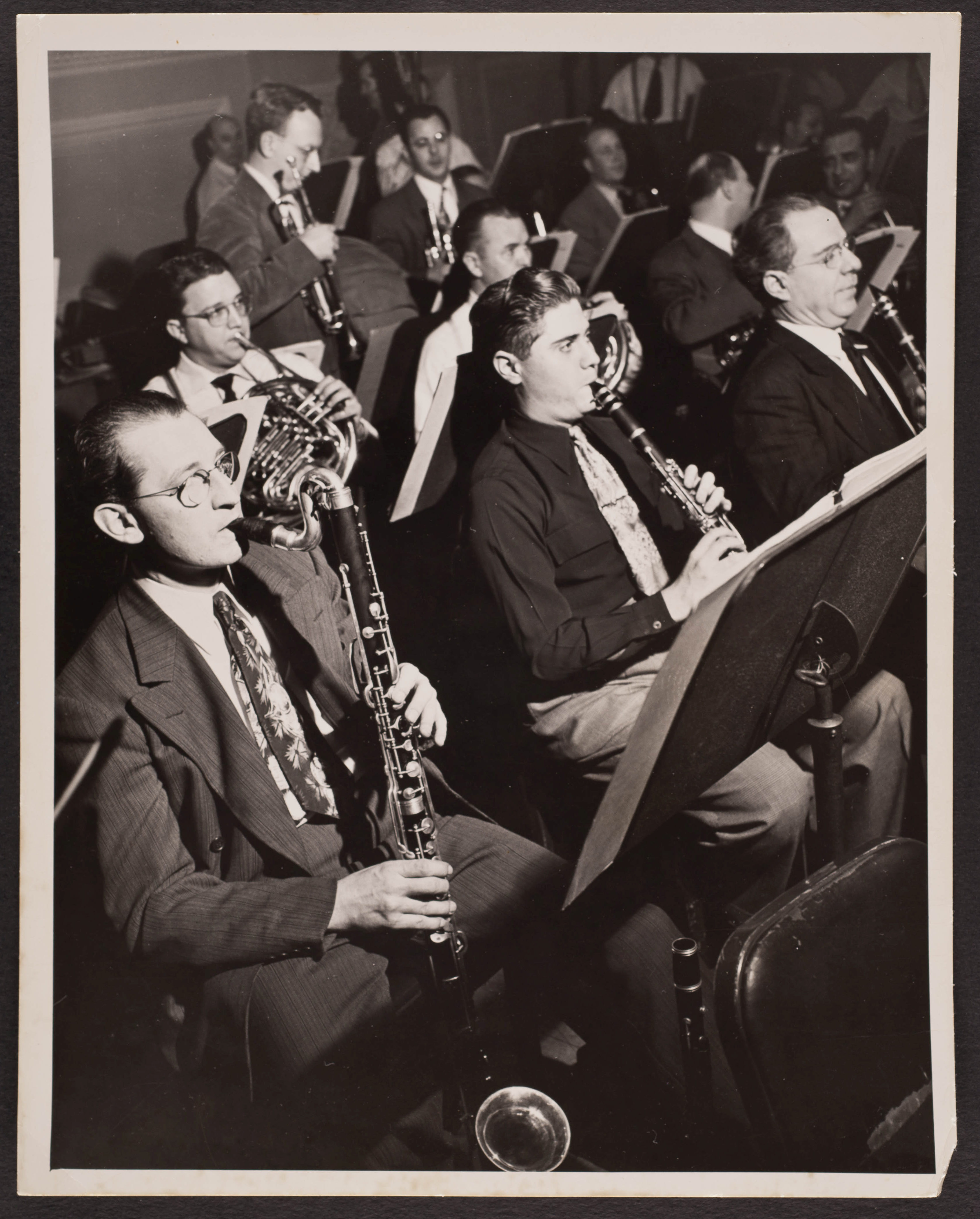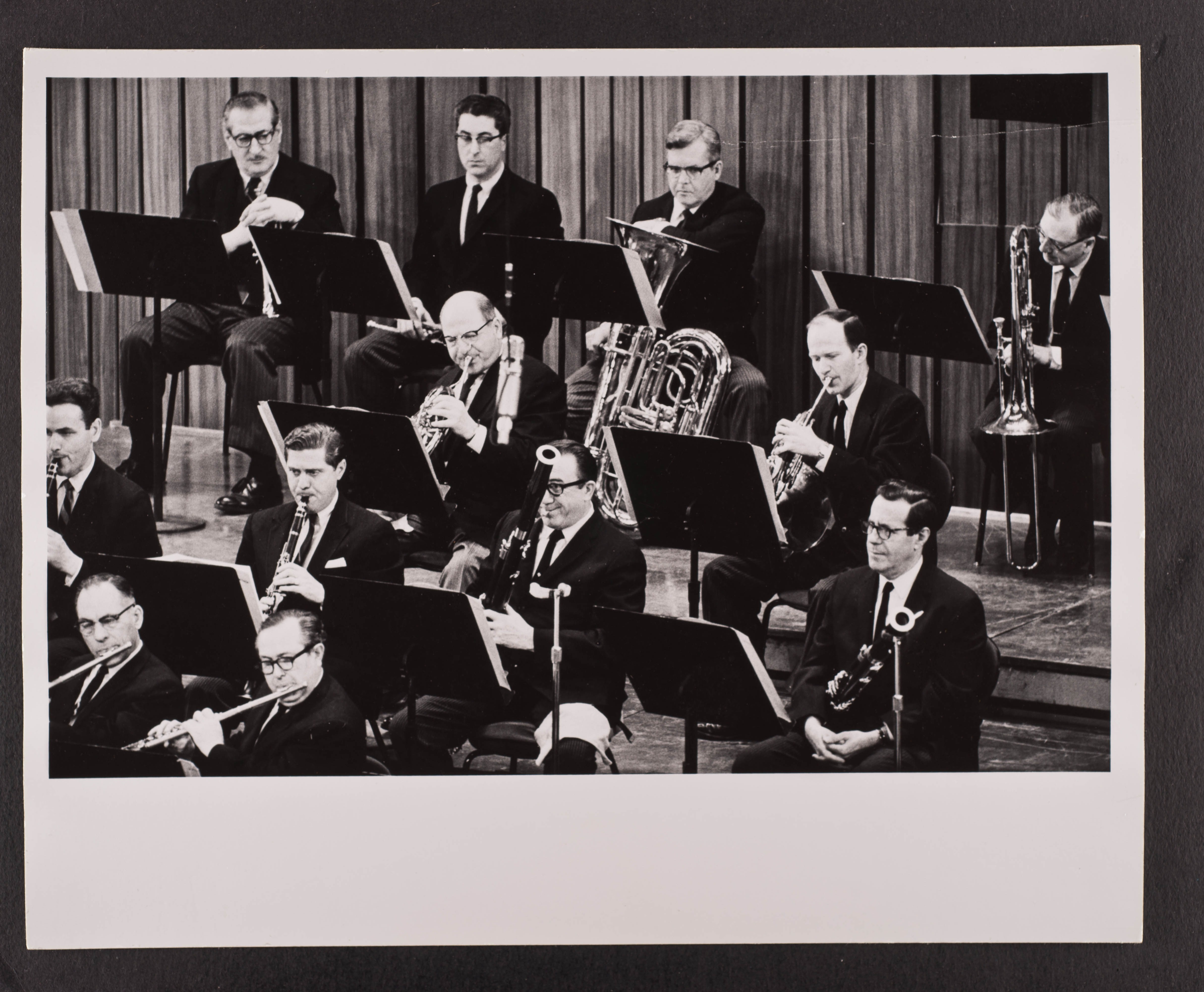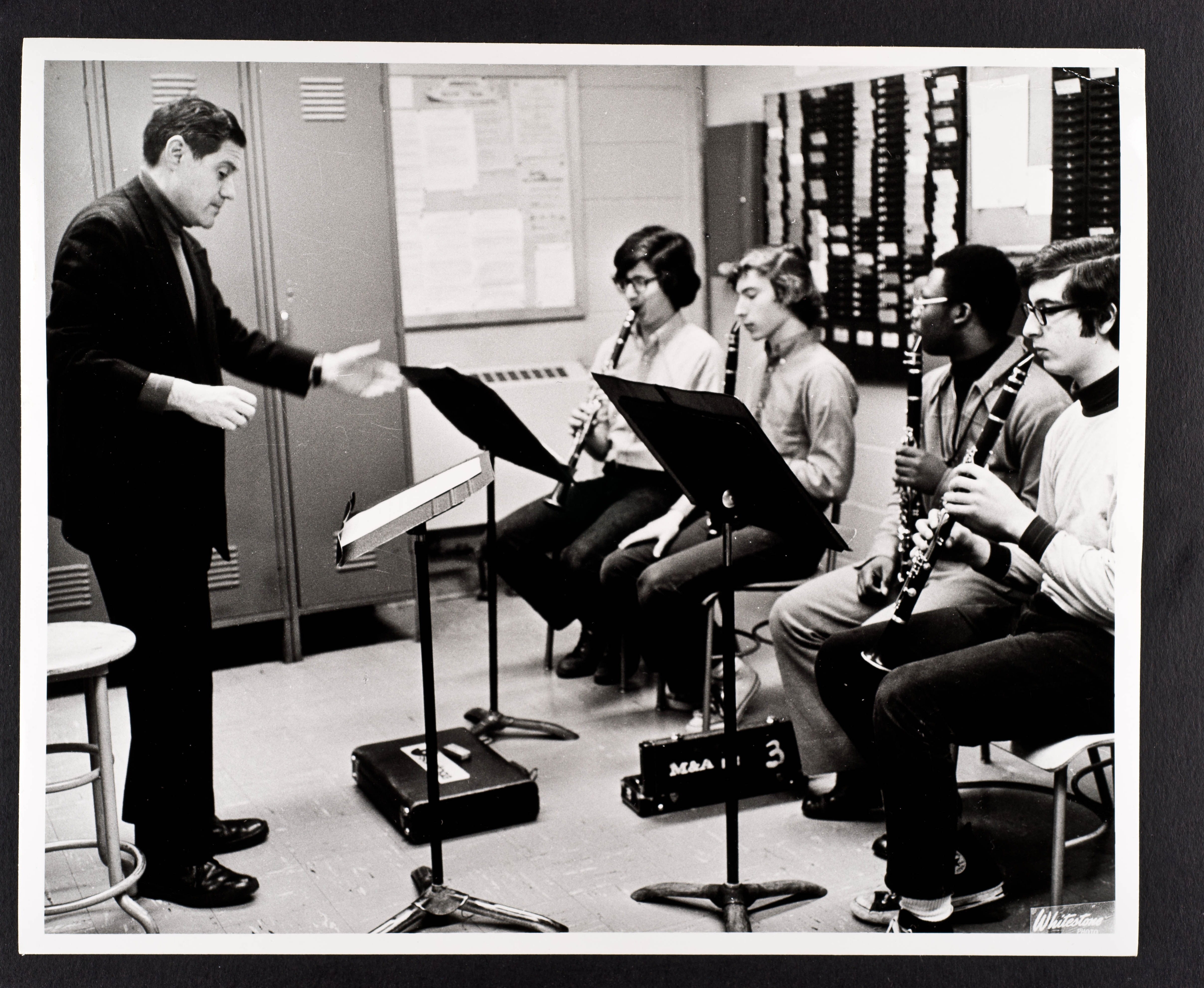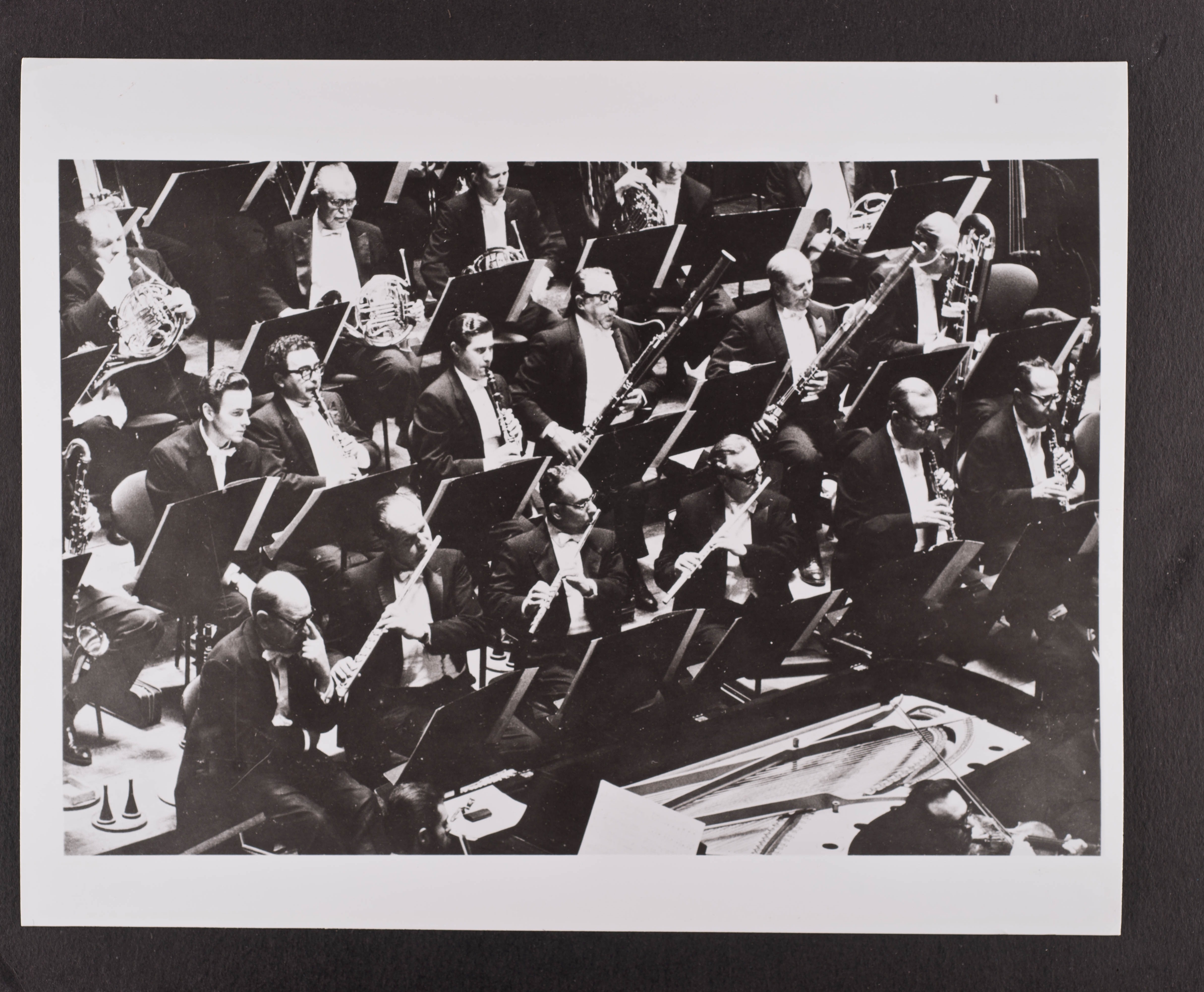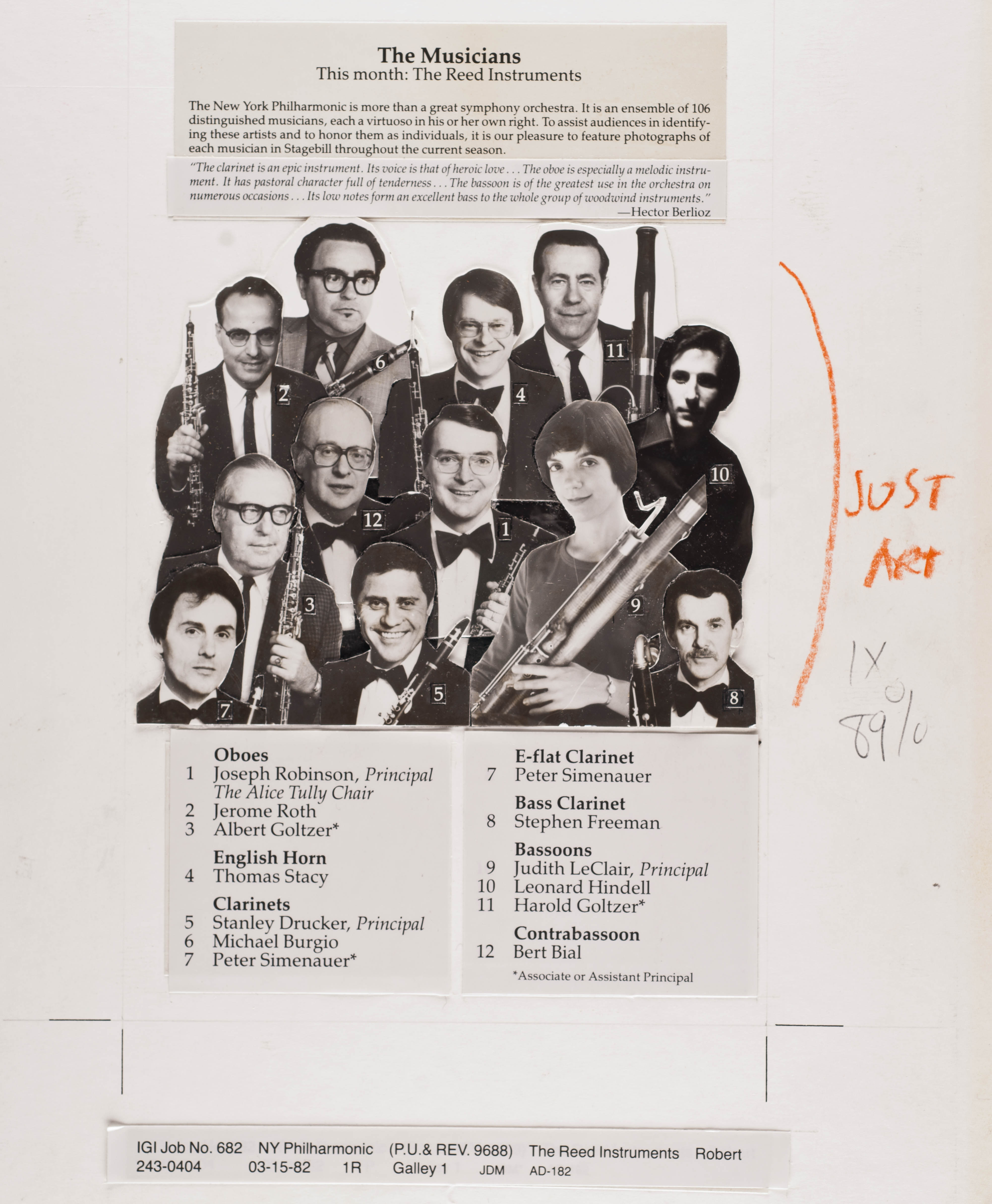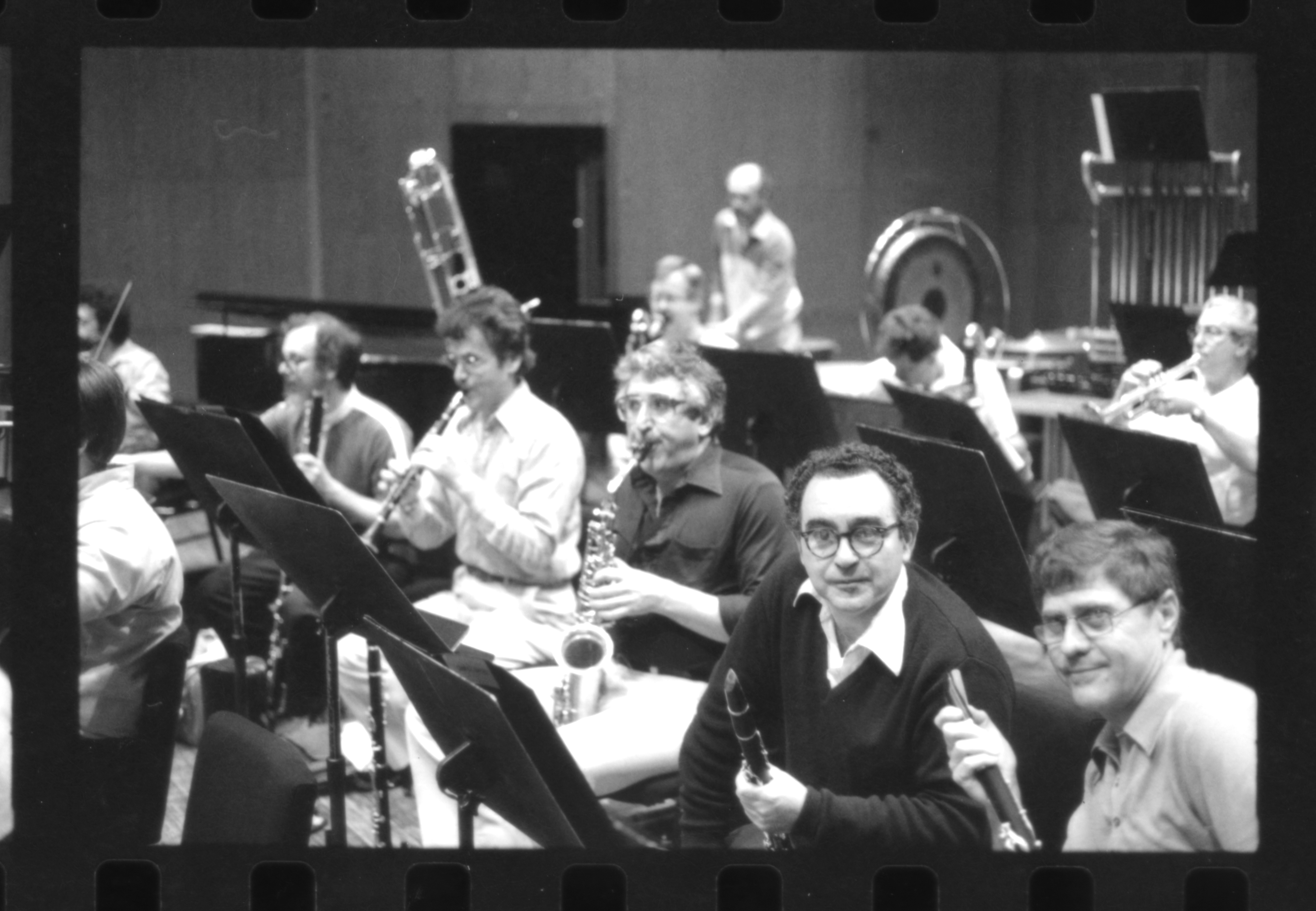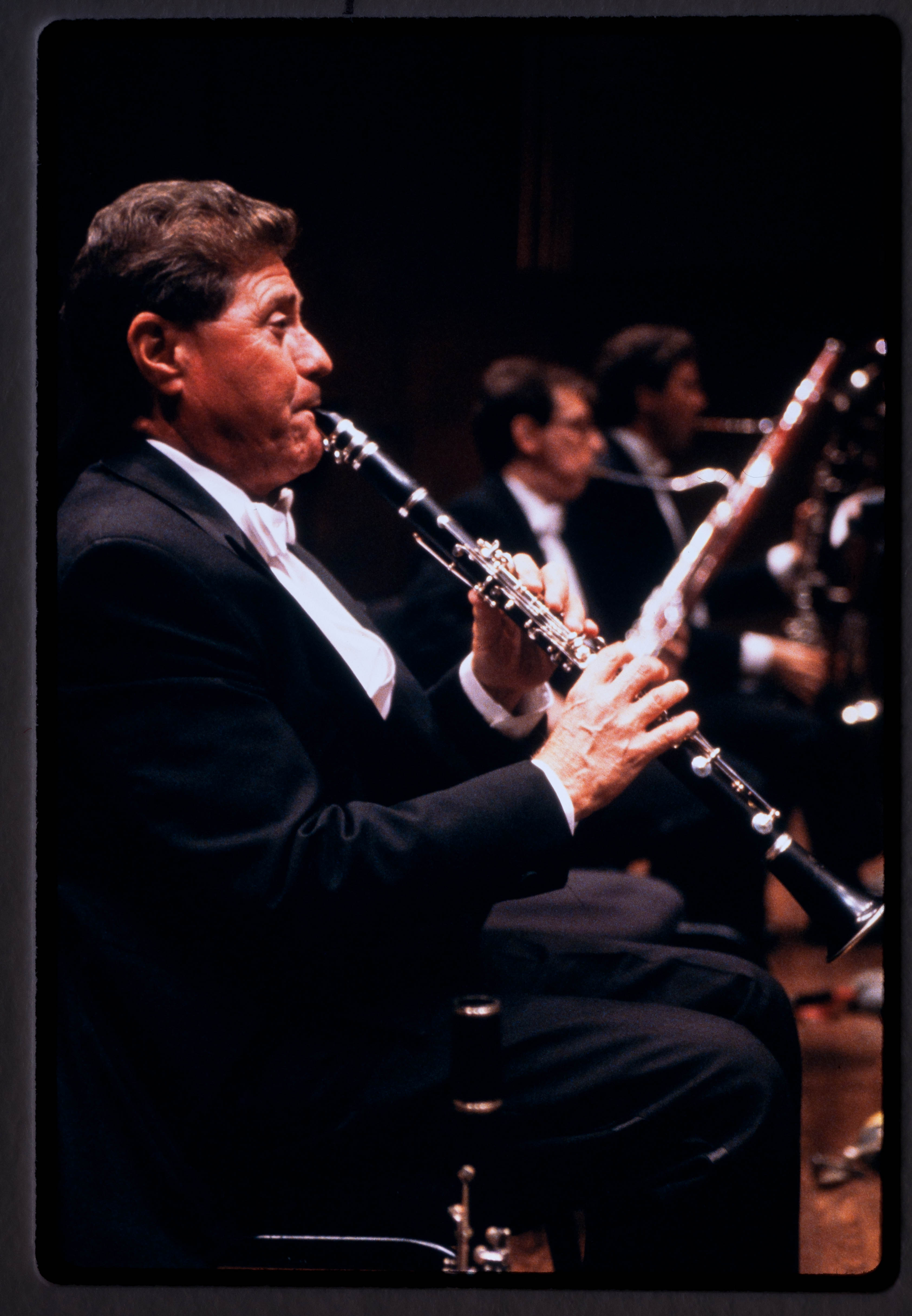 Return to Listening Through Time home.