Listening Through Time
featuring Orin O'Brien (bass)
This episode of Listening Through Time features the New York Philharmonic's bass, Orin O'Brien in conversation with the Orchestra's Archivist and Historian Emerita Barbara Haws, considering how bass performance practices and interpretations have changed… or remained the same over the decades. Also discussed is Orin's experience of becoming the first woman admitted to the Orchestra.
Works discussed include Beethoven Symphony No. 3, Rossini's Scala di Seta Overture, Stravinsky's Rite of Spring, and Shostakovich's Symphony No. 10. Philharmonic bass players discussed are Robert Brennand, Frederick Zimmerman, Herman Reinshagen, and Homer Mensch.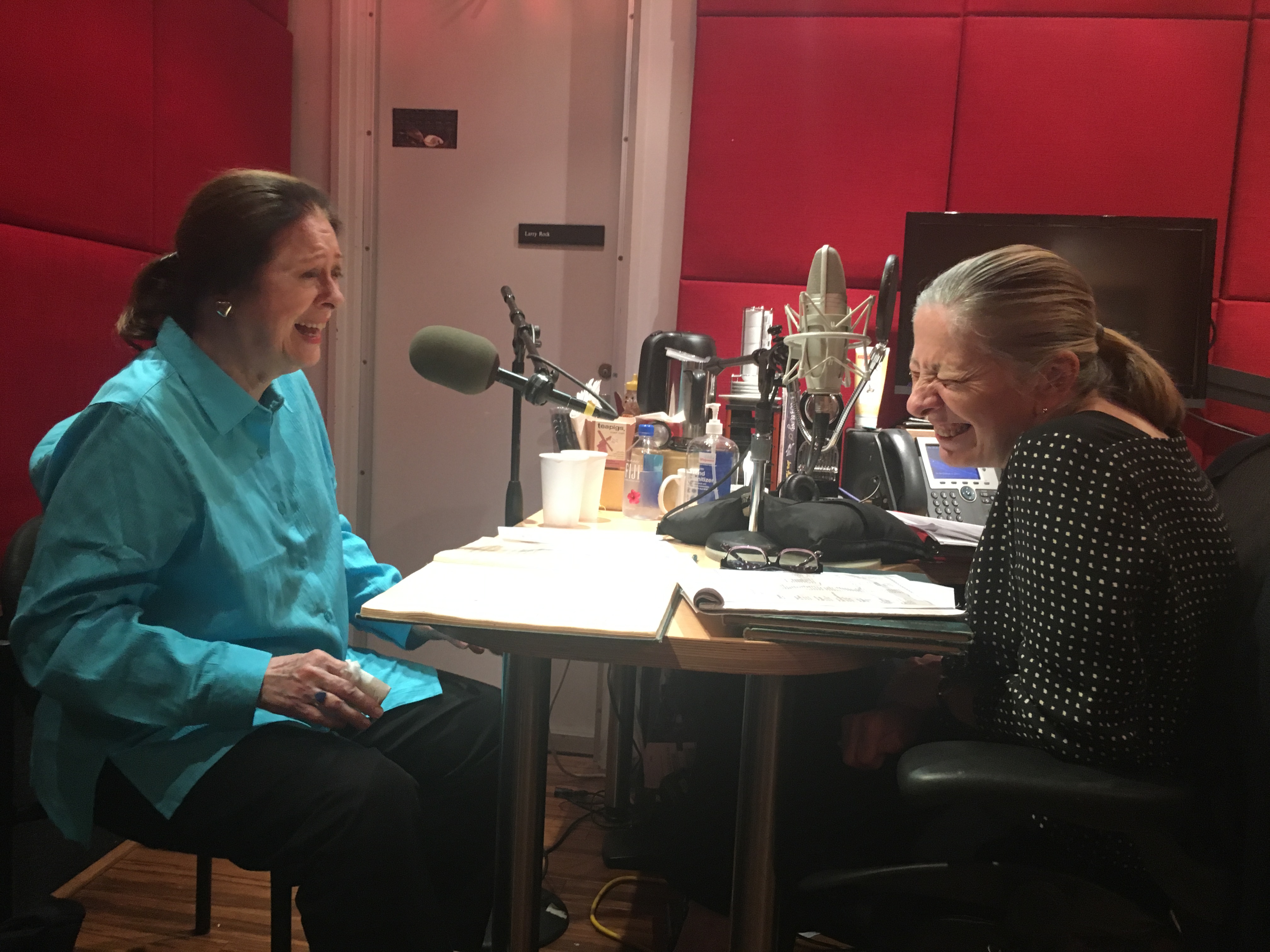 About Orin O'Brien
Orin O'Brien was born in Hollywood to parents in the film industry, George O'Brien and Marguerite Churchill, and received her early musical training in Los Angeles, where she studied with Milton Kestenbaum and Herman Reinshagen. She then studied in New York with Frederick Zimmermann and graduated from The Juilliard School. She has been a member of the New York Philharmonic since 1966, where she has played with the world's leading conductors. She has participated in numerous chamber music festivals, including Marlboro, and in first performances of the Gunther Schuller Quartet for Four Double Basses. She co-chaired the double bass department of The Juilliard School for ten years, and currently serves on the faculties of the Manhattan School of Music and Mannes College of Music. Her most recent chamber music performances were the quintets of Schubert and Dvorak with the Guarneri String Quartet.
New York Philharmonic Bass Sections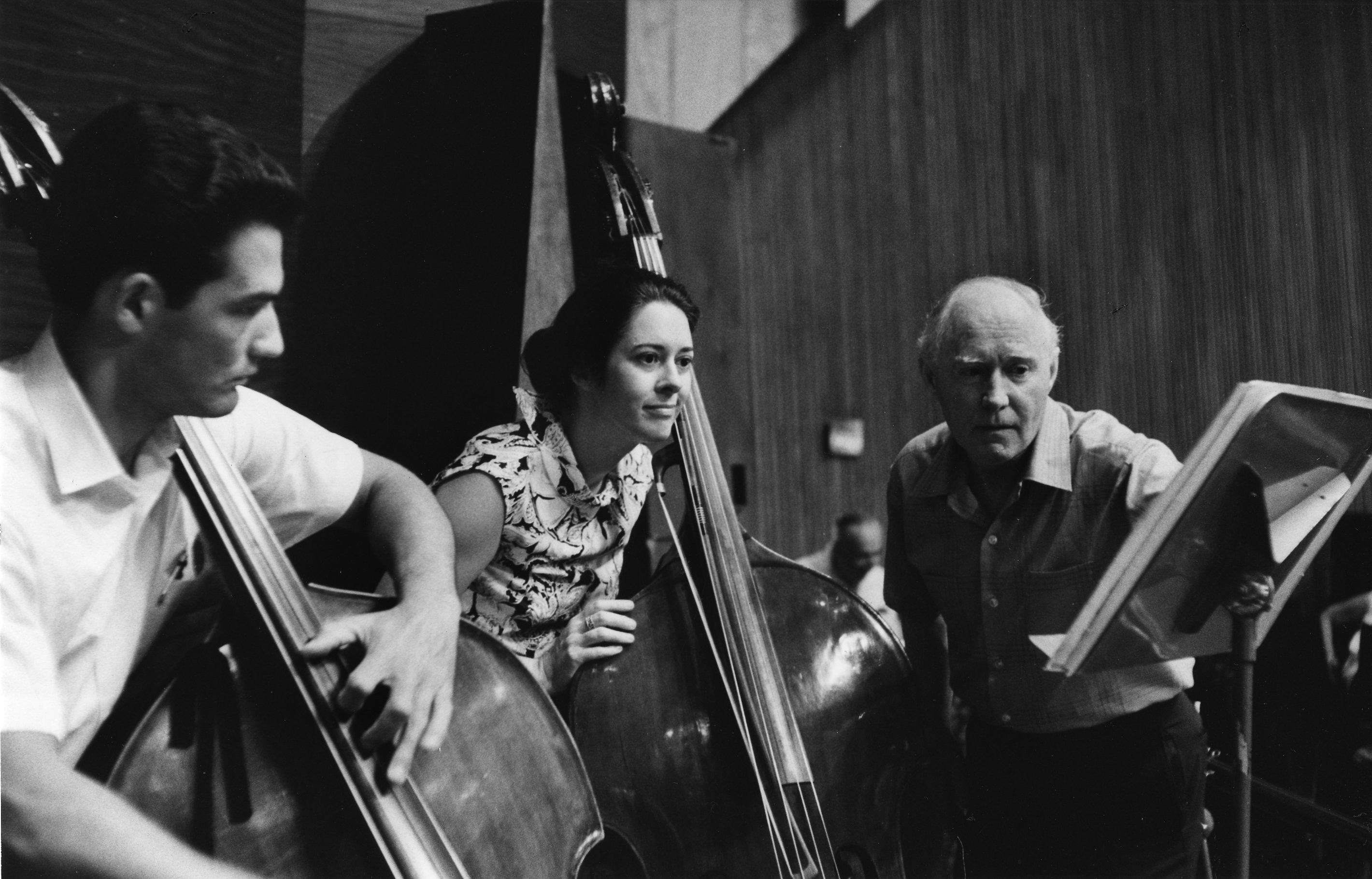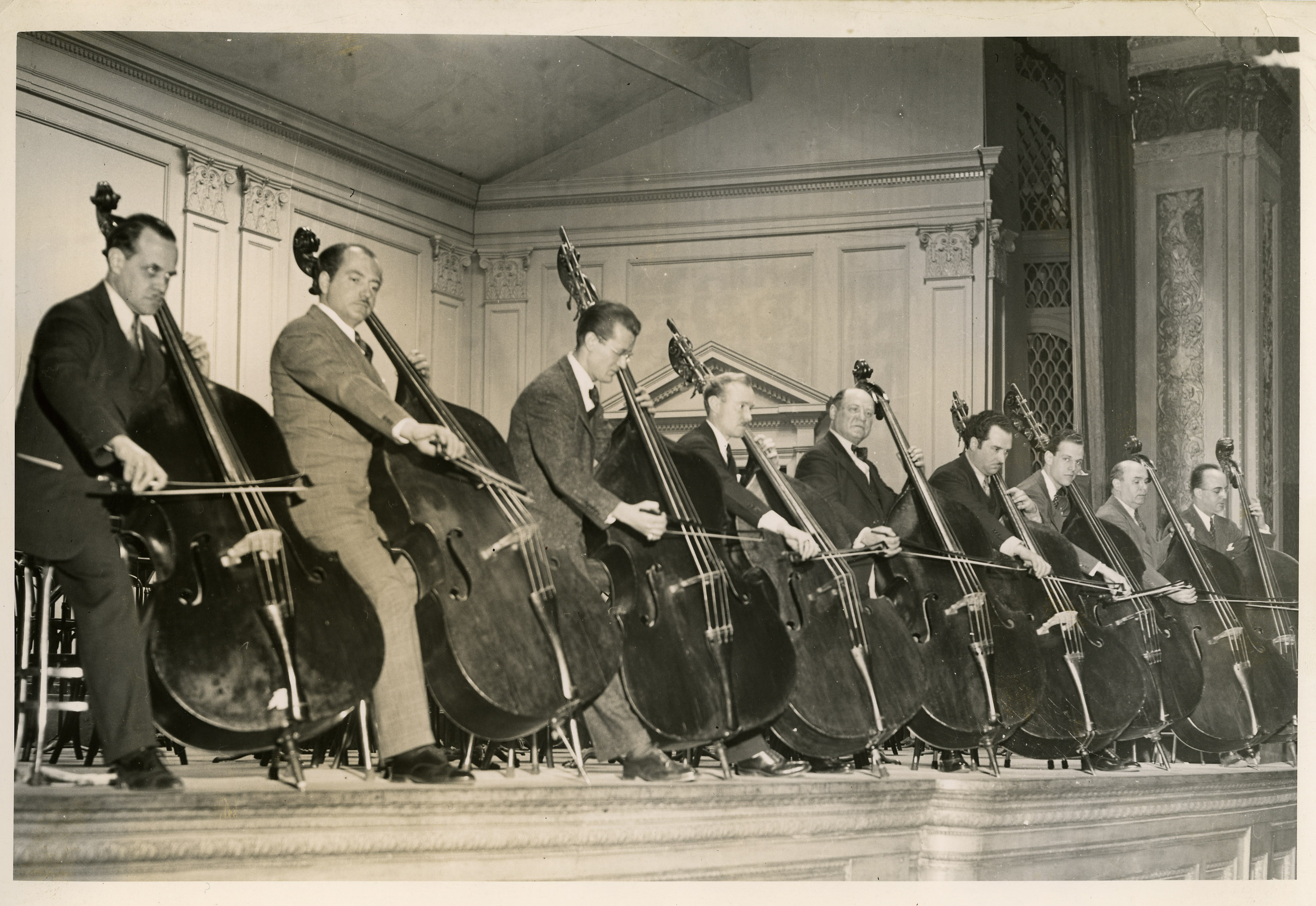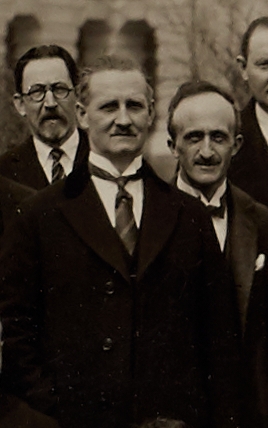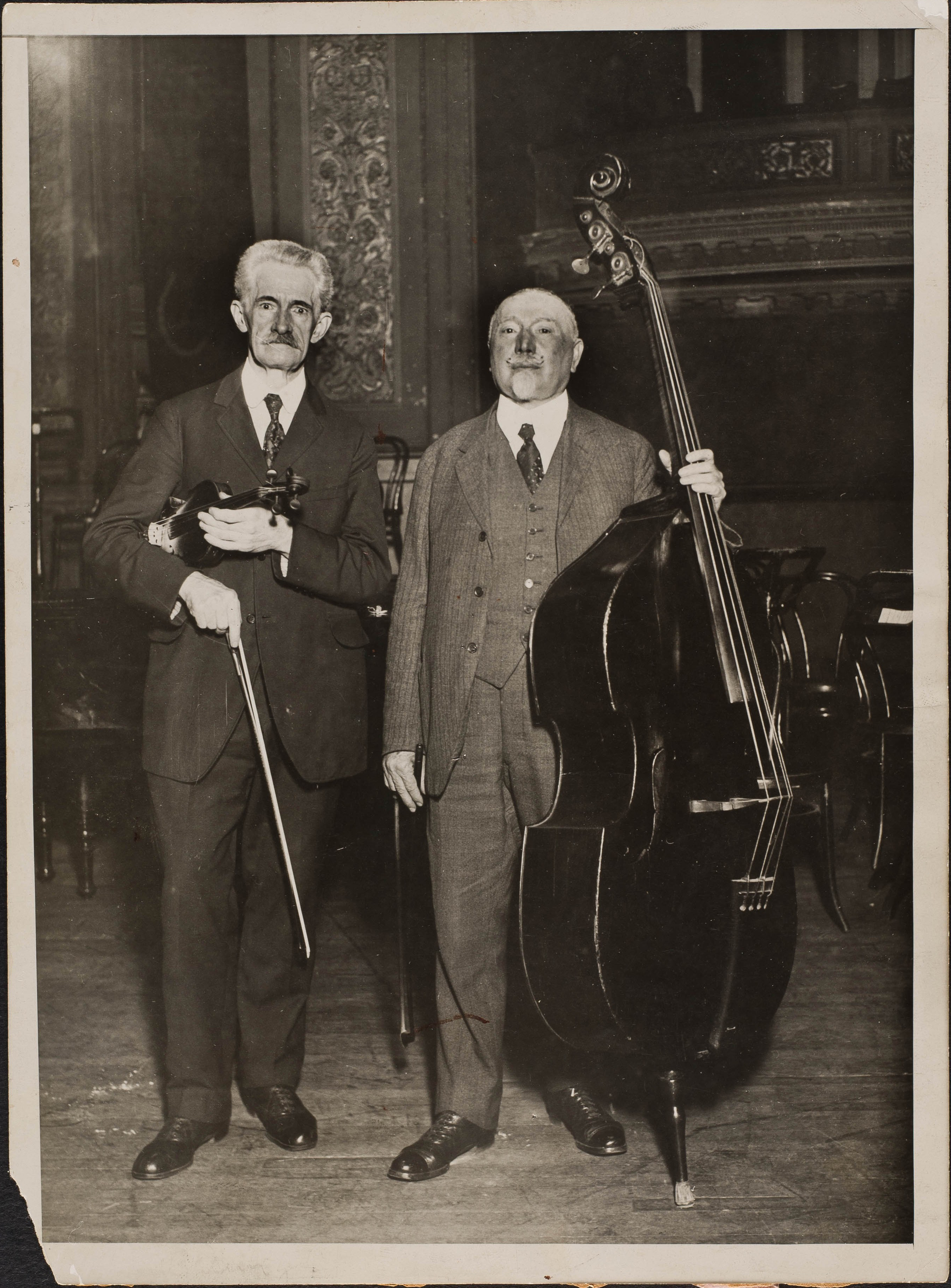 Return to Listening Through Time home.